2022
Physarum polycephalum, mycelium on hemp substrate, cyanotype on oat paper, light, environmental spores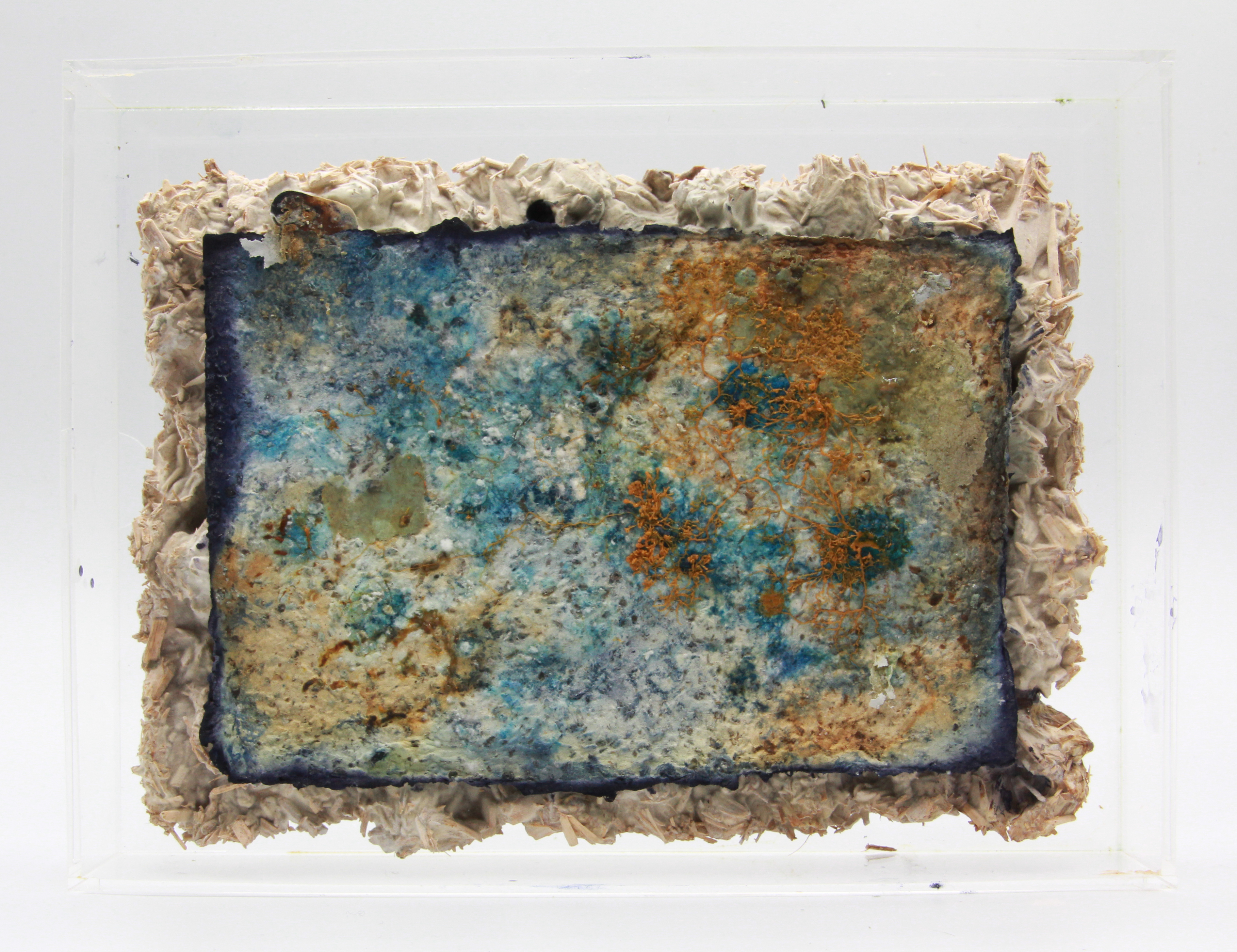 These cyanotype prints were created around the question of decay, ecology, and time in consideration of the living archive. Each archival panel documents a moment of coastline mapping, mediated through layered processes of light, humidity, and multispecies growth of physarum polycephalum, non-fruiting mycelium, and local environmental spores present at the time of formation. Oat pulp paper, treated with cyanotype wash and exposed to light projection, acts as a food for the physarum as it wanders and metabolizes the blue cyanotype to contribute to the pattern of the print. Tiny white mycelial threads reach into the oat paper, fusing it to the panel and adhering onto the humidity enclosure.





Slime mold alters the print, extracting nutrients from the oats and metabolizing the blue cyanotype, leaving lightened paper and the appearance of new coastline formation in its path.



If the humidty of the chamber were to dry, the mycelium, environmental molds, and physarum would enter a state of dormancy rather than die, leaving an otherwise constantly updating archive in a suspended timescale.